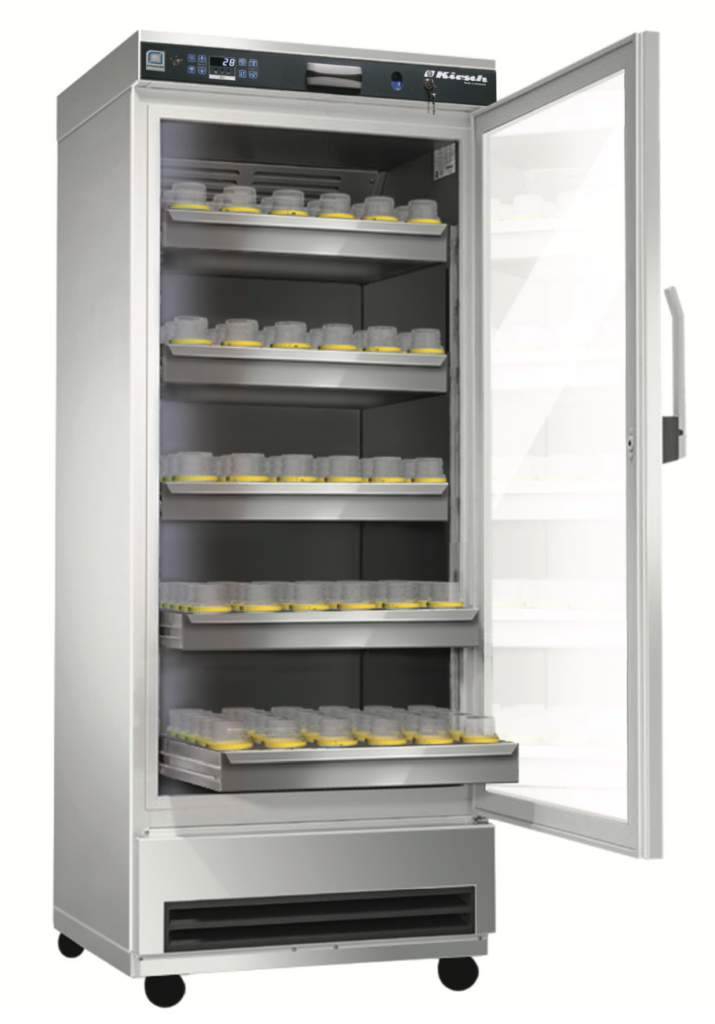 Spacecode Fridge - V4468.D
Spacecode Fridge for RFID Inventory Management
The Spacecode Fridge (V4468.D) is a hight-performance refrigerator for anti-doping laboratories.
Security and tracking of the urine and blood tube samples to the highest standards.
Samples can be located instantly using the 'pick-to-light' technology. Integrates into any ERP. 
Technology
description
The Spacecode Fridge (V4468.D) incorporates the fundamental anti-doping security and tracking requirements in its unique refrigeration storage and management system. Specimens are placed in sealed containers (with built-in Spacecode RFID inlay) and stored in the smart refrigerator, providing visibility, workflow and stringent recording of movement throughout the analysis process.
Only authorized users can access the refrigerator via an ID card or biometric fingerprint and specific samples are instantly identified using the revolutionary LED "pick to light" feature that lights up the requested sample.
Spacecode offers the ultimate anti-doping specimen solution with RFID track-and-trace technology to ensure that anti-doping samples are accounted for every step of the way from collection to cold storage. The patented technology keeps an automated record of the who, what, where and when accessed and removed or placed specimens in the refrigerator.
Overview
Technical Description
Download
Overview
Key Features


• Immediately locate items using 'pick to light'
• Biometric or ID card access
• Full inventory traceability in real-time
• Track and track of all movement of individual specimens
• Automatic inventory once the door is closed
• Data can be read and reviewed using a tablet, cell phone or PC
• Cased in Premium Grade Galvanized Steel
• Ethernet connection
Technical Description
Download