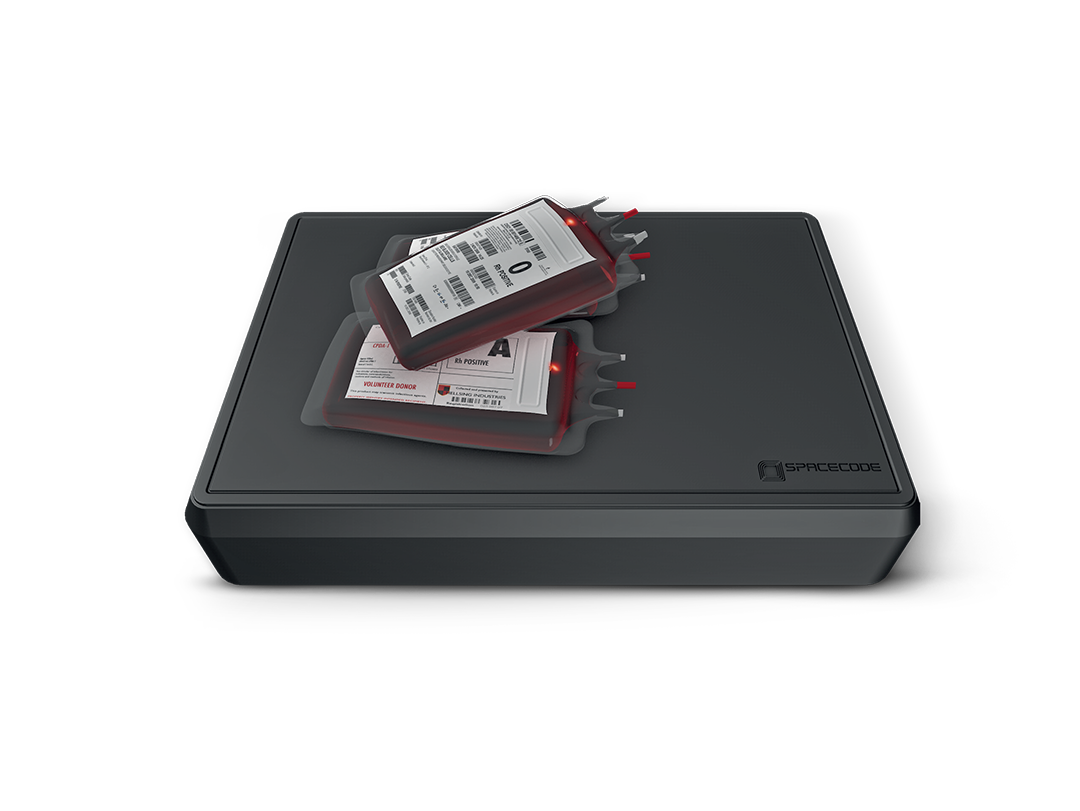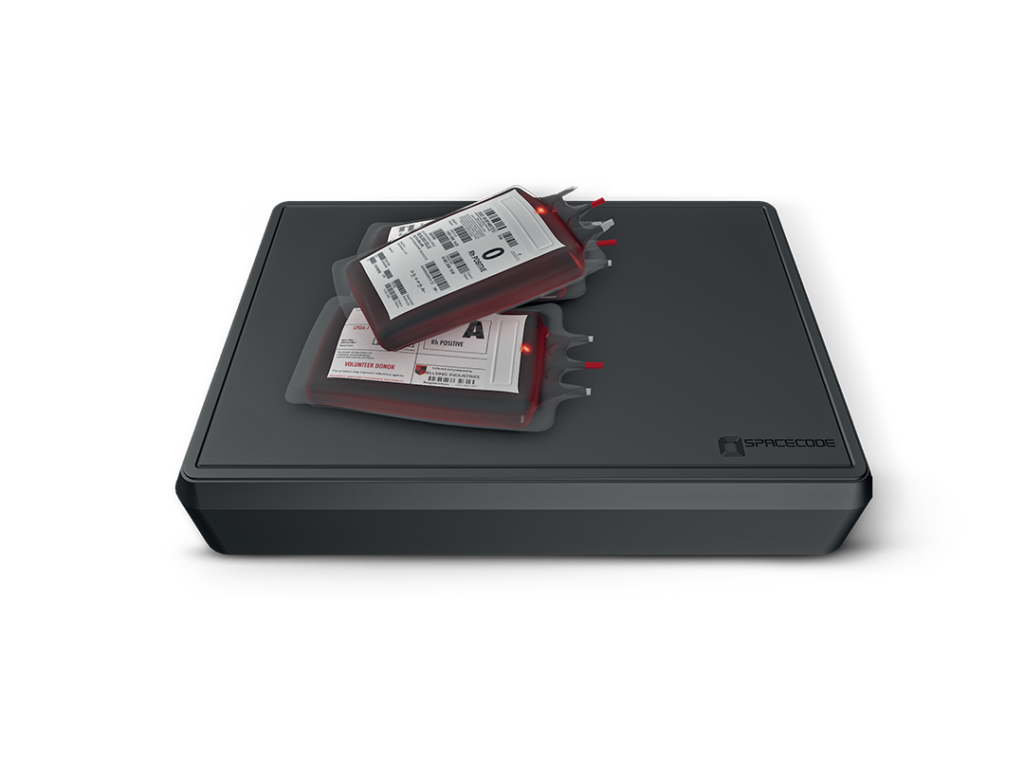 Spacecode Board for RFID Inventory Management
The bestselling Spacecode Board is a desktop RFID smart reader used in the management of healthcare inventory.
Speedily process, read and monitor the movement of items, including blood bags, devices & specimens.
Instant identification of items is achieved using Spacecode's 'pick to light' technology. Integrates with any ERP for comprehensive reporting.
Technology
description
The Spacecode Board is a smart RFID desktop reader that facilitates efficient inventory management in healthcare facilities. It expedites the monitoring of stock 
and the rapid and reliable reading of items (such as stents, devices, blood bags) as they pass through various processing stages and staff members. With rapid and reliable 3D reading of items regardless of orientation or proximity, the device can  count multiple items creating more effective workflows, significantly preventing stock loss and shortages, as well as contributing to patient safety and reducing manual involvement and errors.
'Pick to light' technology provides instant identification of required items which saves precious time on manual searches, protects from oversights and contributes to patient safety and eliminates the need for pre-sorting of items. With a read range configured to a well-defined area above the device, there is no risk of unwanted reading of other tags nearby.
The Spacecode Board is used in hospitals, clinics and laboratories to fast-track inventory management and facilitate provisioning, invoicing and avoid stock 
shortage and manual errors.
Overview
Technical Description
Download
Overview
Key Features


• Find a specific item instantly for speedy viewing and exports
• Built in RFID antenna
• Integrates seamlessly with ERP systems
• Reads tags in any orientation (3D)
• 100% reading accuracy of RFID Tags with LED
• Capacity to read large numbers of items in a single scan
• Automated track-and-trace
• Sleek desktop reader
• No pre-sorting required
Technical Description
Download