Innovative Cath Lab Storage and Management System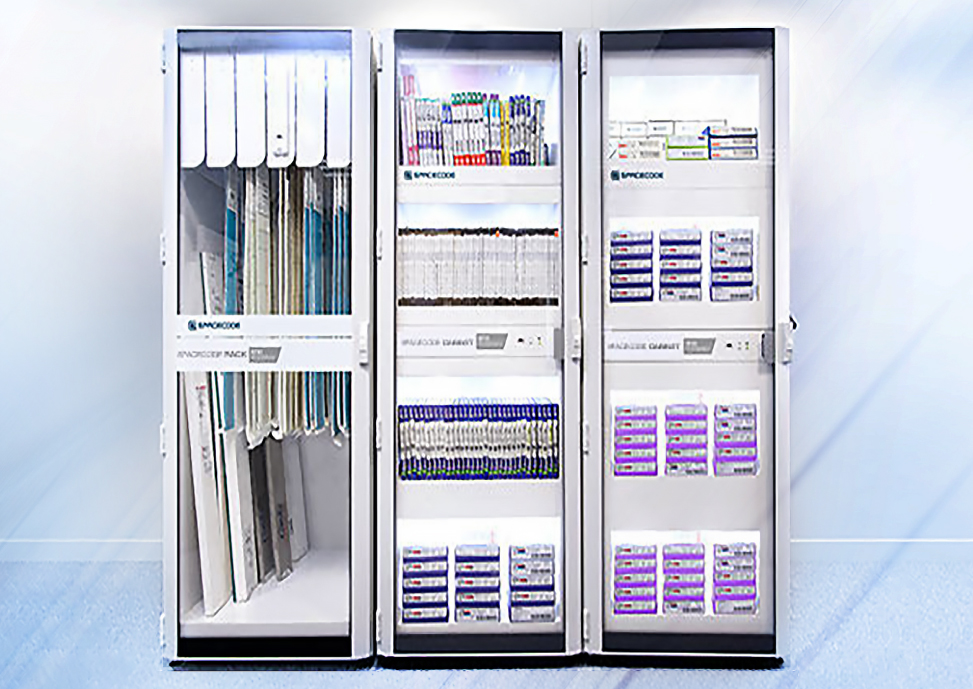 The Spacecode inventory management solution for Cath Labs provides advanced 24/7 real-time inventory control of high-value stents, catheters, pacemakers and other implantable medical devices.
Using RFID powered cabinets together with RFID /LED tags, Spacecode offers the ideal solution that automatically tracks every device from the point of distribution to the point of implant. 
Only authorised users can access the cabinet electronically via an ID card or biometric fingerprint. Specific items can be instantly identified using the revolutionary LED "pick to light" tag feature that lights up the exact item required, at the exact moment it is needed.
Counting inventory using the Spacecode Cabinet is several hundred times faster than doing it manually, and with zero error.